Huehuetenango is a department of Guatemala that is located in the North-Western region and limits to the north and west with Mexico, to the south with the departments of San Marcos, Quetzaltenango and Totonicapán and to the east with Quiché. The city of Huehuetenango is located at a distance of approximately 264 km from the capital city at a height of 1,901.64 meters above sea level.
When visiting Huehuetenango you will notice that the terrains and surfaces are quite winding, with mountains and very high peaks that have as consequence a very varied climate.
If you have planned to travel Huehuetenango try to go with a light backpack and only what is necessary so that your only concern is to enjoy these wonderful places that you can not stay without knowing.
Mirador Juan Dieguez Olaverri
It is located 12 km from Chiantla, road to Todos Santos Cuchumatán and 3,300 meters above sea level. You can arrive by car or take a minibus that will leave you on the road and you will have to walk up. When you arrive you will feel among the clouds and you will love the place. We recommend that you go with sweater since it is very cold and windy.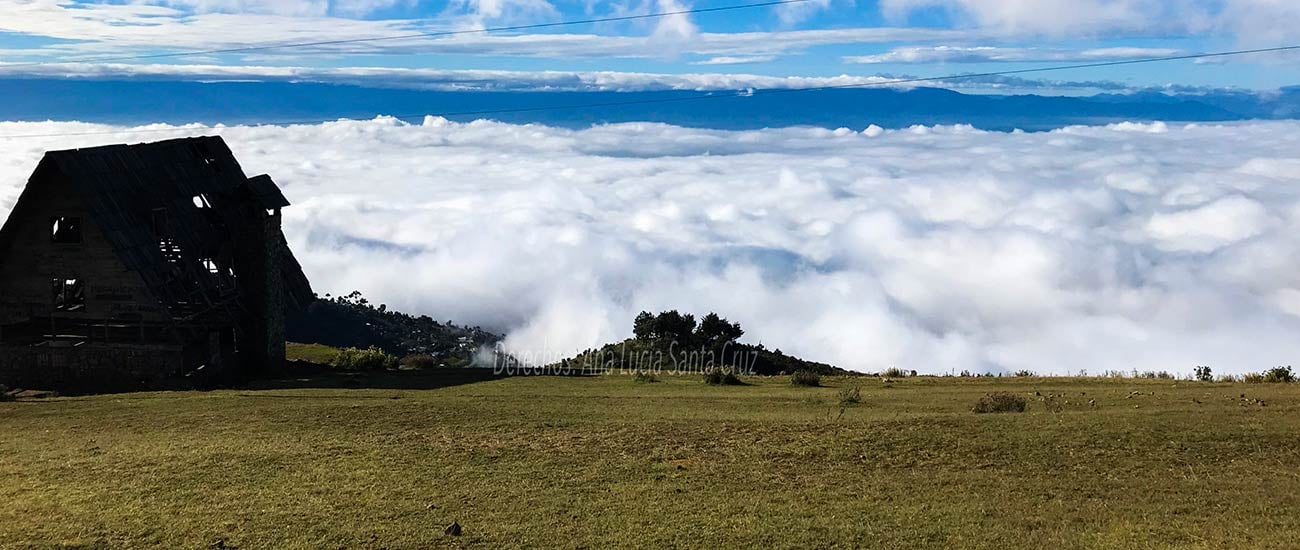 Café del Cielo
It is a small cafe that is located below the Mirador Juan Dieguez Olaverri that offers a panoramic view, breakfast, different cafes in Huehuetenango and a warm atmosphere that you can not miss. Know it!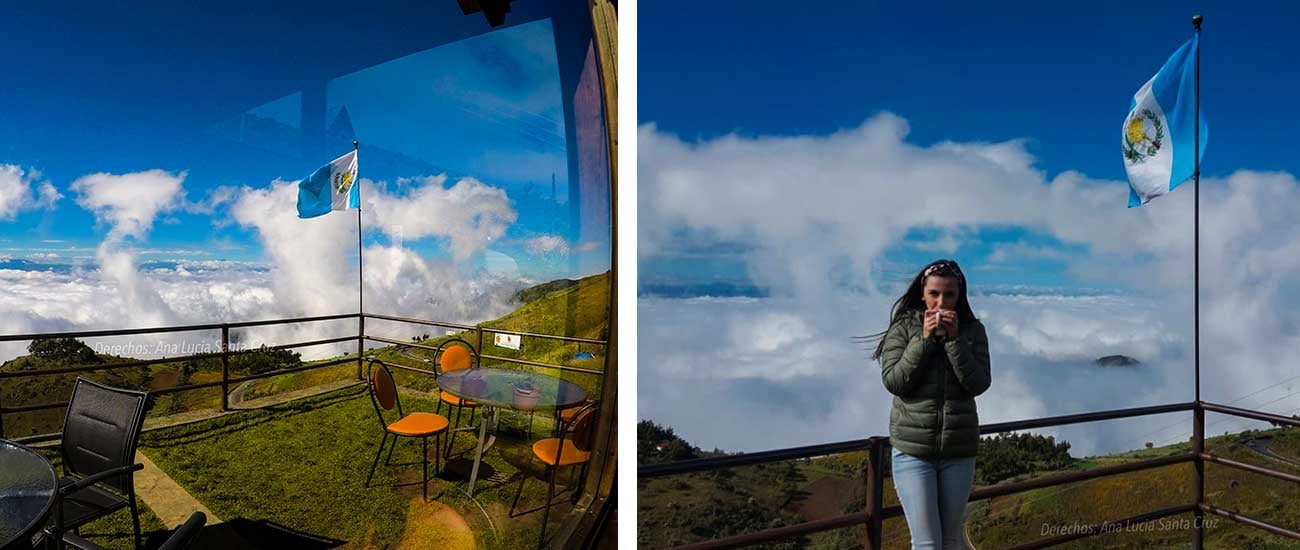 Laguna Magdalena
To get to this lagoon you have to go by car, preferable if it is double traction by road type. It is 20 km away from the Mirador Juan Dieguez Olaverri arriving at Chiantla near kilometer 283. You will arrive at the parking lot that you offer to leave the car and you must walk to reach this incredible lagoon of waters in different shades of blue and green, and mountains around. Wear clothes for cold weather, as there is usually a fog and drizzle in the afternoon. You can go prepared with tents and camp on the banks of the lagoon or rent some cabins in the place.
Magdalena's name came from an interesting legend about a young girl who saw jewels in one of the pools and when trying to reach them a huge cloud surrounded her and disappeared.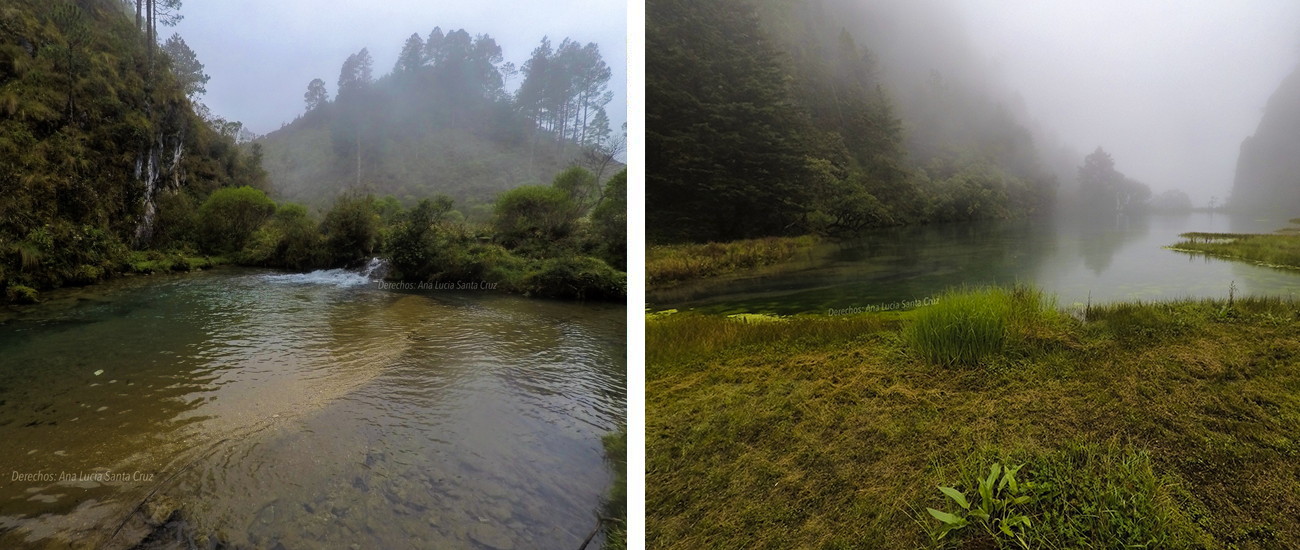 Laguna Brava
Its original name is Yolnabaj, this lagoon is the El Aguacate village in Nentón and its access is difficult, but it is worth arriving and seeing that incredible place with translucent and completely clean waters. You can arrive by double-traction car or hire the pick-up service in the village and you will arrive at the viewpoint, from there you will start walking approximately one to two hours, depending on the step you take. You can take your camping equipment to the shores of the lagoon or you can rent some cabins in the place. What you can not stop doing is rent a canoe to go for a walk and see the waterfalls that are in Laguna Brava.
Remember that the road is very difficult, so wear very comfortable clothes and a backpack with the necessary. Enjoy the ride!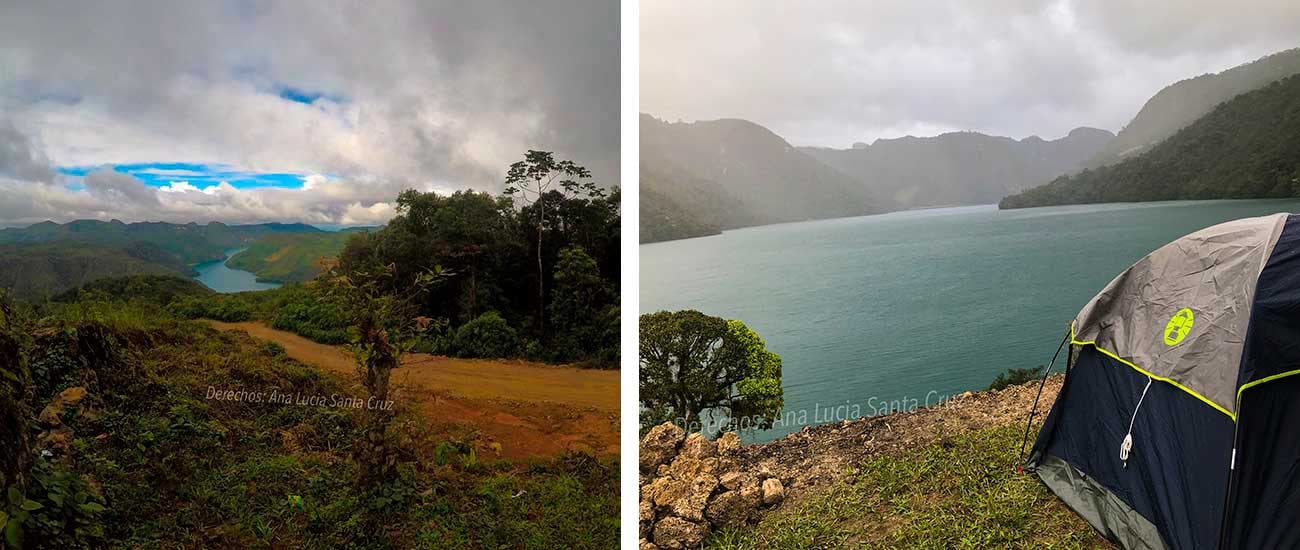 Hole The Cimarron
With a depth of 200m, it has an abundant and lush green forest in the background. The peace and tranquility is INCREDIBLE. El Cimarrón is located 35 kilometers from the municipal seat of Nentón. The first part of the road lasts an hour on the dirt road that leads to the village La Trinidad . There you leave the car and start walking about 45 minutes to get there. You can go without a guide but we always recommend that you hire one's services at least to explain the way, come and enjoy the nature that Huehuetenango gives you.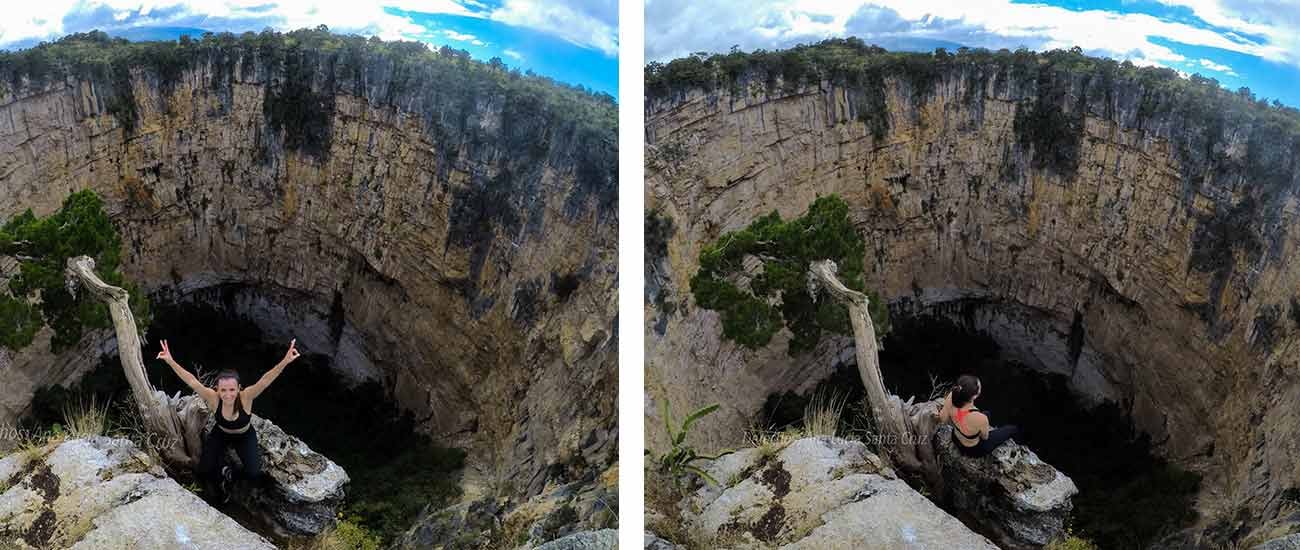 Cenotes of Candelaria
They are two cenotes of crystal clear water that you will find in the municipality of Nentón. To get there you can go by four-wheel drive or in the village hire a Tuck-Tuck and in 45 minutes you will arrive. On the way you will see the Lagartero River. When you reach the cenotes enjoy the peace that nature gives. Remember to bring a swimsuit so you can swim, we recommend you take floats.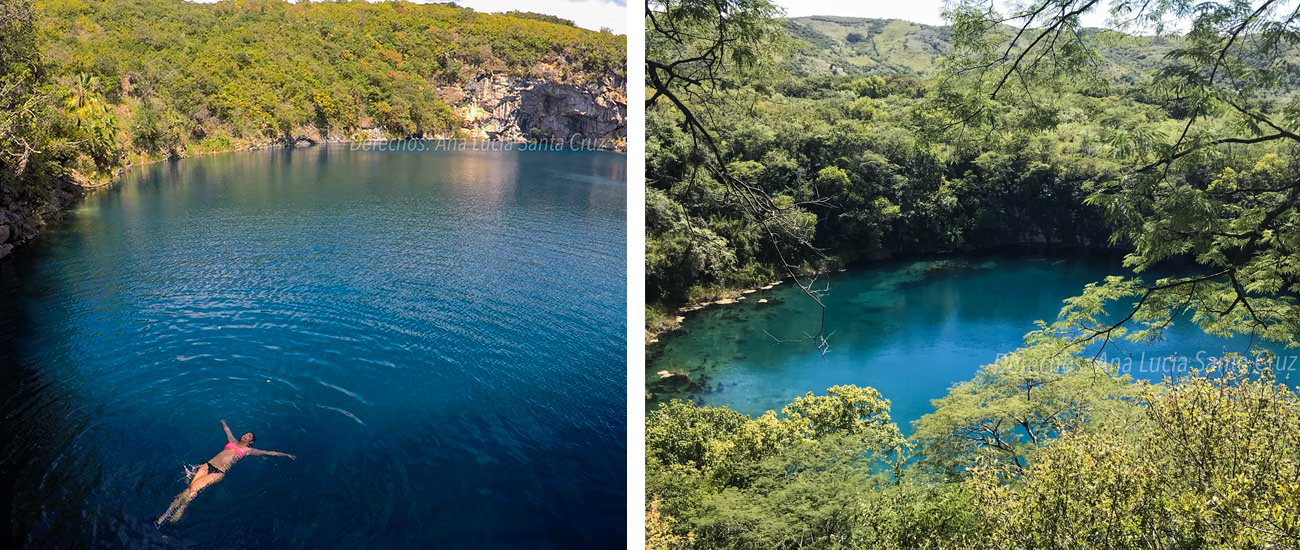 Do not wait any longer, organize the trip with your friends and enjoy Guatemala.